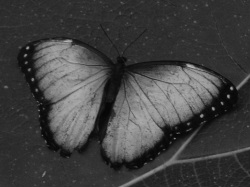 The Rules:
Go to page 77 of your current MS.
Go to line 7.
Copy down the next 7 lines/sentences, and post them as they're written. No cheating.
Tag 7 other victims …er, authors.
Thanks to one of my fabulous authors, Kate Avelynn, for tagging me!
I picked SEMI DORK because, not only is it my current WIP, it's a bit of my past. Anna is like me in so many ways. Anna has be talked into going to fat camp over the summer by her so-called conniving friend, Beth. Beth is not who we think she is, but find that out later.
In this scene, Anna finds one of the camp counselors, Chrissy, pill popping. She's afraid she's suicidal:
"Death isn't the answer," I said rubbing her back. I knew the lioness could tear me to pieces, but she leaned into me instead. Black smudges stained my white polo shirt.
"Yes, it is," she said. "People would move on if I was gone, and I would be at peace."
"You wouldn't be at peace. Your soul would wander in turmoil," I said.
"Ok, Dr. Phil," Chrissy said wiping the snot that was pouring out of her nose.
"It's true," I said, "and what you want to do is selfish, not courageous."
Chrissy looked at me a bit shocked. Her tears temporarily stopped flowing. "You know way too much," she said.
I rolled my sleeve up to my shoulders, revealing the scars I had left there years ago. "Cutter," I said. "I wanted to feel the pain. I wanted to know I was still alive. I felt everything. I have those scars as a constant reminder."
And now I get to pick 7 victims! I'm going to tag:
Nicole Steinhaus
Candace Havens
Jessi Gage
Tori Scott
Paula Altenburg
Cindi Madsen
Jenna Bennett